Welcome to Steven Orr Electrical
Steven Orr Electrical Echuca takes pride in expert knowledge and customer service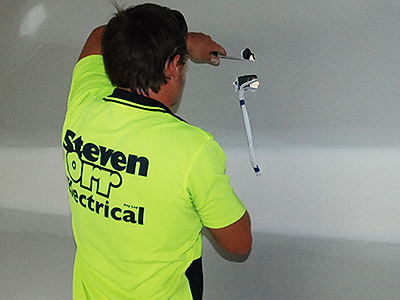 Domestic
Your local Domestic Electrician in Echuca. Call Steven Orr Electrical , for a quote on you home electrical work.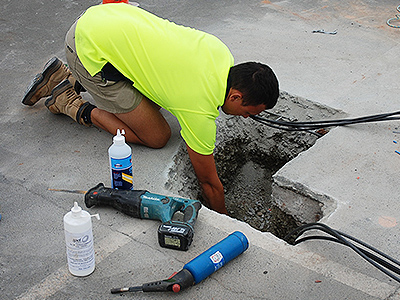 Commercial
 Steven Orr Electrical are experienced Commercial Electricians in Echuca and offer competitive and reliable electrical work.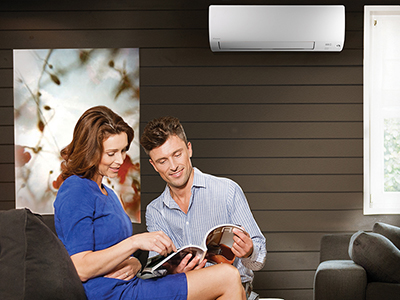 Air Conditioning
Need air conditioning? Call Steven Orr Electrical , for expert advice on heating and cooling. We are the local Daikin Air Conditioning agent.

Domestic and Commercial Electricians

Steven Orr Electrical prides itself on expert knowledge and first-class customer service above all else.
If you need an electrician or air conditioning then there is no better business to call. Steven Orr Electrical , Domestic and Commercial Electricians and Air Conditioning specialists in Echuca.

With more than 20 years' experience in the electrical business, we are a locally-based, family-owned business and Echuca's only Daikin dealer for sales and service.
Our team of six highly qualified, local electricians are continually updating their skills and qualification standards to meet the ever-changing technological advances of the electrical industry.
Our expert advisory knowledge and the latest, energy efficient products combine to deliver a service package that is second to none in the area.
From a ceiling fan above the bed,  getting your existing air conditioning units serviced to run at their optimum performance, or simply time to upgrade. We offer expert advice on how to efficiently cool or heat your home.
There are many new products on the market and a lot of them have great energy ratings, but the one that is outstanding at the moment is the new Daikin Ururu Sarara 7 with a 7 star energy rating!
For further information or advice please contact our office.
Heating & Cooling
Domestic Electrical
Commercial Electrical
Office: 4 Hume St Echuca Vic. 3564
Ph 03 5482 3151
Fax. 03 5482 5979